Looking for Judit Polgar?

Click this link for my business site:


Here's some of my older work: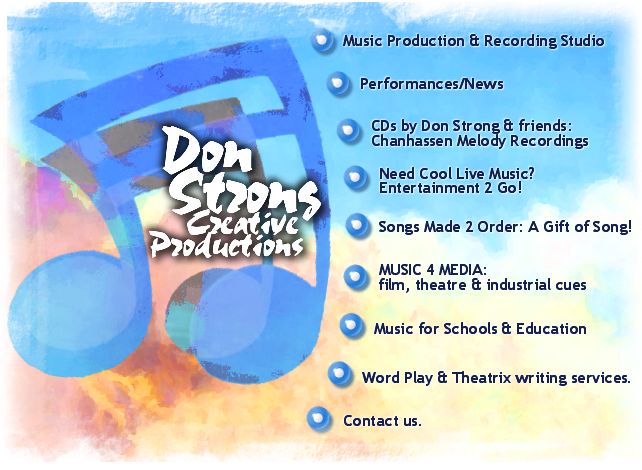 Okay, I admit it. This is my beautiful and very talented wife in the picture at left!
We're just getting started on this site; this is a test header.

Here's a new splash page I'm working on. (The logos shown are just samples, not finished products.)
---
Logos and graphics for a variety of clients:
I also do print ads: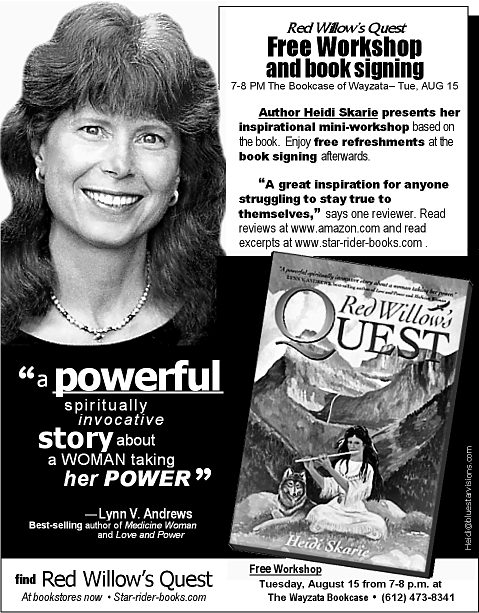 Digital retouching included drawing earrings and restyling hair:
Clicking on any of the following links will alternately reveal/hide the graphics:
---
Cultural music website
---
Parenting/relationship website
Design scheme needed to be uplifting and appeal to women without alienating men. Striving for a sense of caring without becoming overly "new age" in look or feel.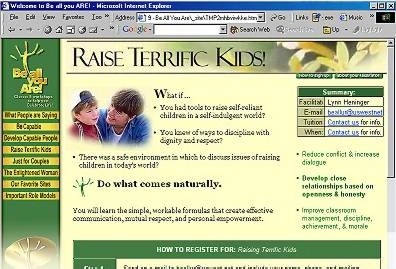 ---
Consulting website
---
I was trying for a clean logo look primarily from text alone, with a simple graphic that could be repeated throughout the site. The sphere hexagon was the result.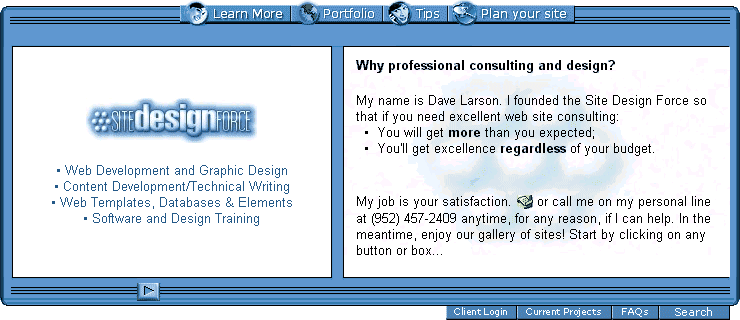 ---
---
Animation screenshot and page headers from New Age website
From Thom Lofquist's Excelsior Quest website, Excelsior, MN:
---
The photo from the website I did at bottom was used to create the new business logo (at top).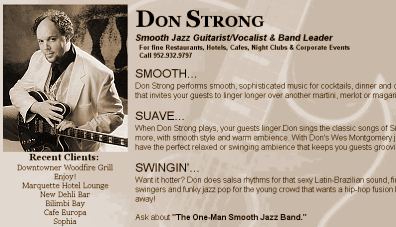 ---
---
I've also made some website favicons recently.
(The little icons that appear by bookmarked/favorited web sites, and in some browsers, appear by the title and in the address bar.
)
Here's a few examples (some filenames are nonsensical):

How narrow can a photo header be without seeming too thin? 45 pixels, in this case.


This was a design for a catalog that rates images.
You can click on the picture to see the site.
---
Intranet-type sites: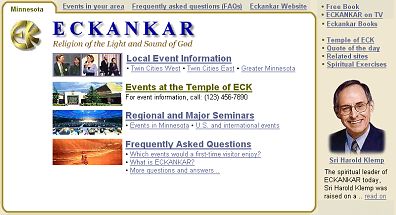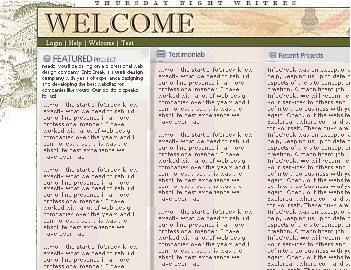 Optimized for 640 x 480: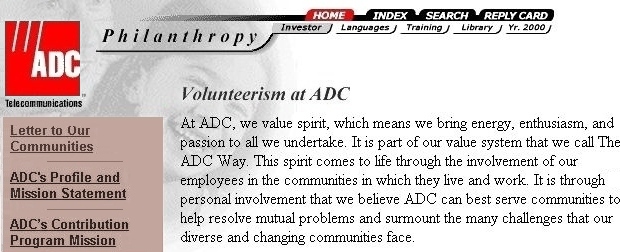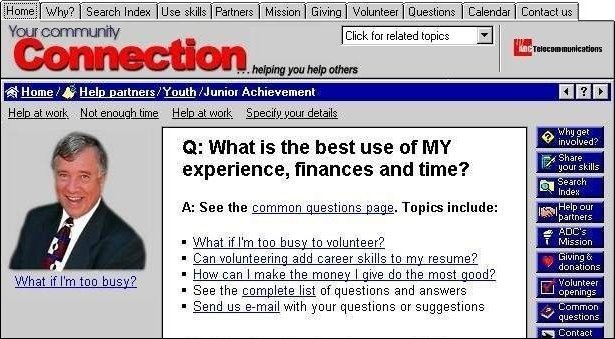 ---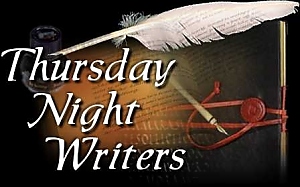 ---
Weblog formats. Website at left has a slide show of nature images surrounding the "book." Have long looked for ways to make working at a computer more of a healing, less of a stress experience. Click on it to take a look at these experiments.

---
Slide show viewer for the "Be All You Are" website:
A page I did for my wife shortly after we first started dating. She sent me her story by email and I turned it into a web page and sent the link back to her that same evening. Click to visit.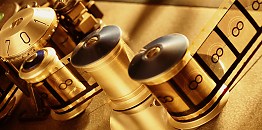 Thanks for watching my "show!"
P.S. I'm also an amateur photographer:
| | | |
| --- | --- | --- |
| | | |
| Blue skies coming my way | Backyard dew | My lovely wife, Sarah |

Okay. Here's that additional explanation I offered:

Primarily I am interested in working on websites that have clear business, social or spiritual goals and clients who are more interested in reaching those goals than in their other preoccupations, and have time to follow through on those goals. For consulting I charge $60/hour. A brief initial consultation is free.

Usually your priorities are something like:

What do I want to do and why?
How can my website help me do that?
How can I get people to visit my website?
How can my website help them take action once they have arrived?

I enjoy information design, am an excellent writer, and can give you top-notch SEO advice. You can email me at Dave (at) controltheweb.com.